rapper
...now browsing by tag
Thursday, June 14th, 2012
WTF is he Fiddy doing on QVC selling headphones? Im all about getting paper but this just wrong. I mean, look how happy that mug is. Now self respecting gansta rapper should ever be on QVC regardless of whatever reason then need to go there for. Even if they were selling the street cred he just lost and he wanted to buy it back in person he should never be on their air-waves.
Video below.
Tuesday, February 28th, 2012
Hilarious! Video Below.
Monday, October 17th, 2011
Tuesday, June 9th, 2009
If this aint ghetto, then I dont know what is. T-Pain the rapper or singer or what ever the hell he is; is rockin this "Big Ass Chain".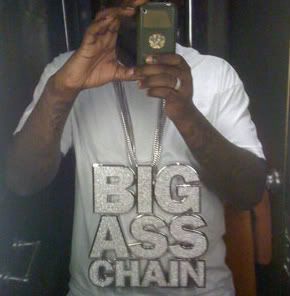 Dont let Deebo see that shit son!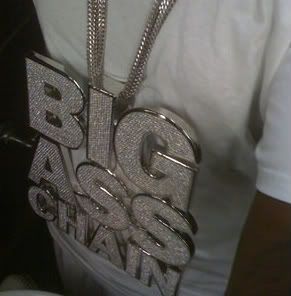 turd ferguson, ghetto, big, ass, chain, t-pain, t pain, rapper, pic of the day